Tabir Druzhynykiv 2012 has been postponed. The Committee felt that based on the previous years, the best way to ensure a great year would be if everyone could attend, and with some many calander clashes in 2012, this has been difficult. The good news is we are still doing something, therefore we present to you ZUSTRICH DRUZHYNYKIV 2012
We are holding an informal get-together the same weekend, Sat 2nd - Sun 3rd
Activities will include:
+ Druzhynyk vimarsh (hike)
+ Q&A with newly elected members of KY
+ Interactive Workshops
+ A good opportunity to catch up with druzhynykiv old and new.
We hope this slimmed down version will prove to be a great success, and we encourage you all to attend.
Poster here
---
Regional Rally South 2012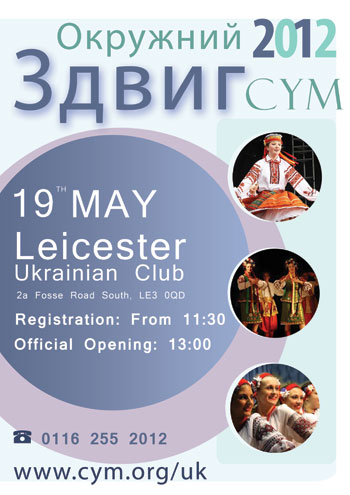 ---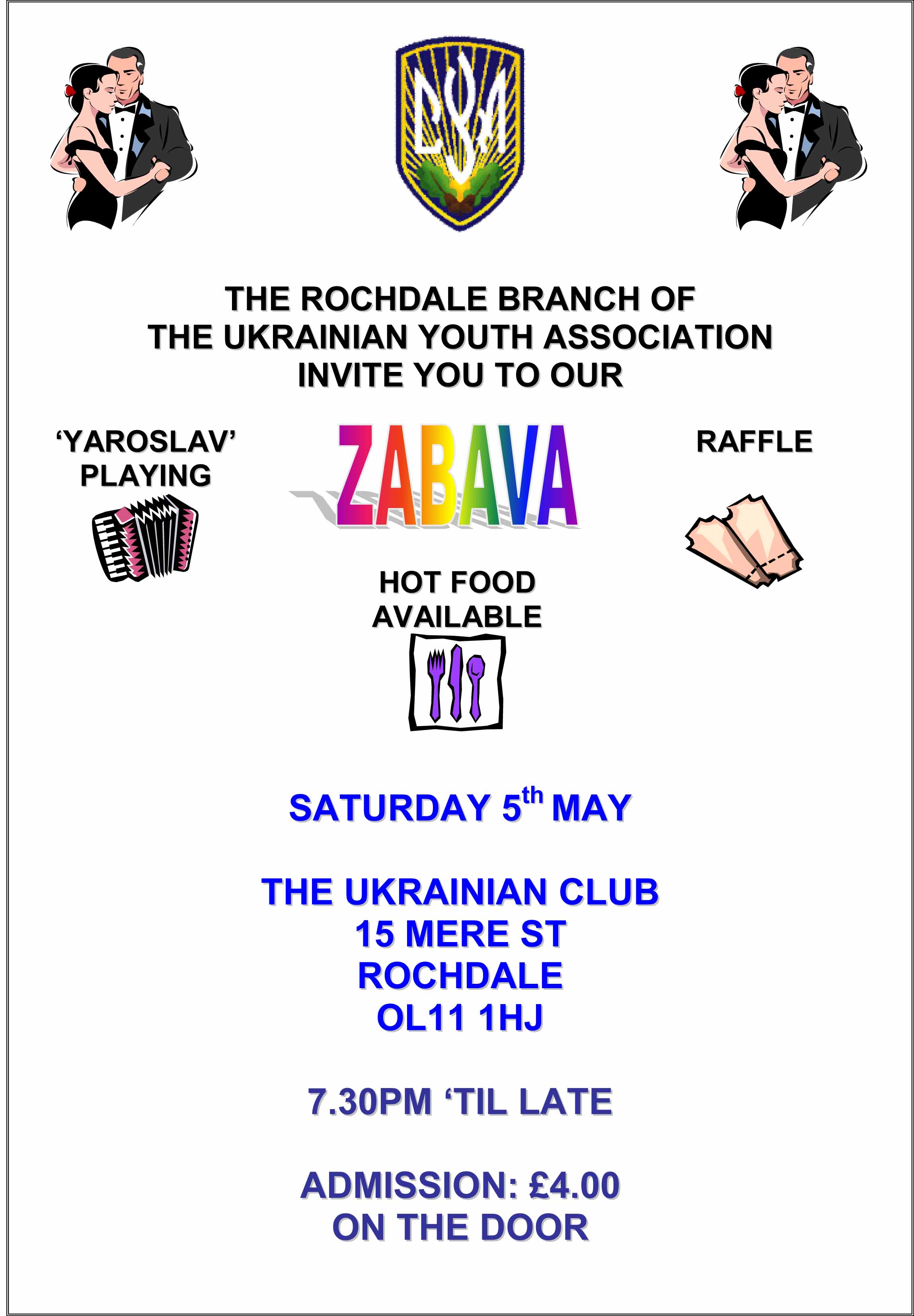 CYM Zabava in Rochdale
SATURDAY
5th MAY
THE UKRAIINIIAN CLUB
15 MERE ST
ROCHDALE
OL11 1HJ
7.30PM
UNTIL LATE
ADMIISSIION: £4.00
ON THE DOOR
---
The 38th AGM of CYM in the UK
The 38th National Congress (AGM) of the Ukrainian Youth Association (CYM) in the United Kingdom took place in Tarasivka on Saturday 21 April 2012.
---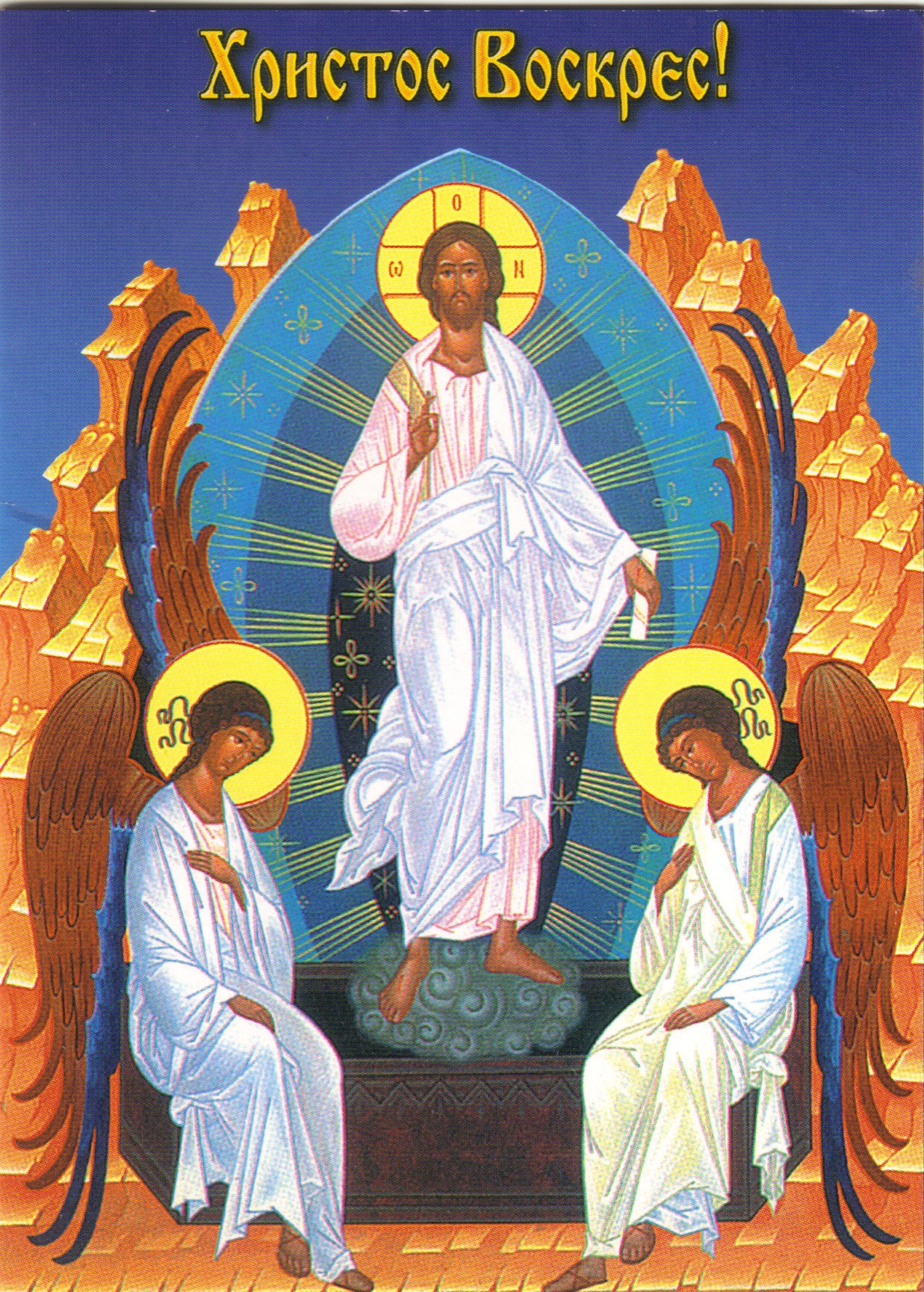 Dear Friends!
Wishing You all
A Happy Easter,
luck, health
and best wishes.
CHRIST IS RISEN!
INDEED
HE IS RISEN!
The National
Executive
CYM UK
---
Summer Camp Registration forms.
---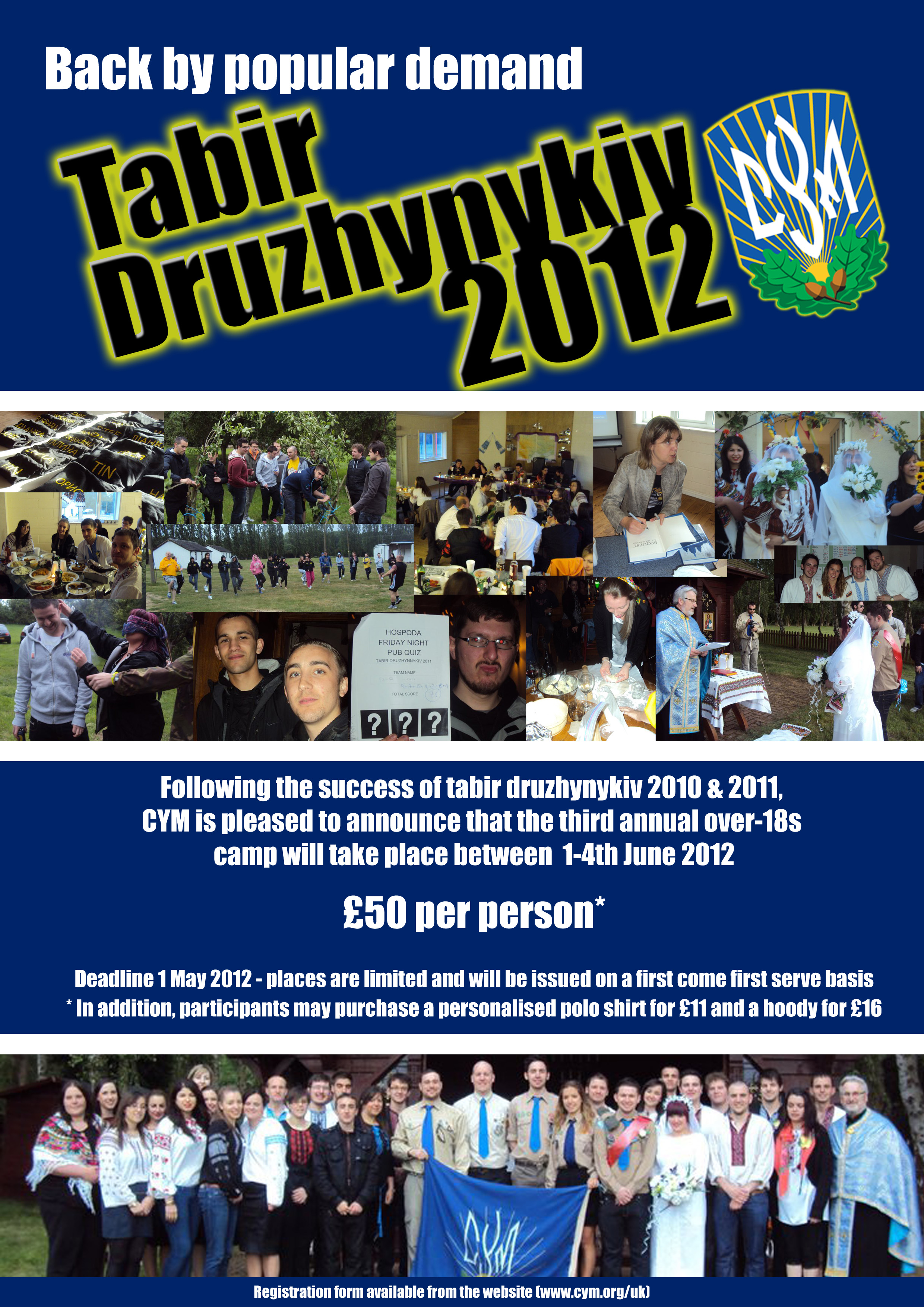 Registration form pre-May 1st
Registration form post-May 1st
---
CYM 2012 Main Calendar Dates
---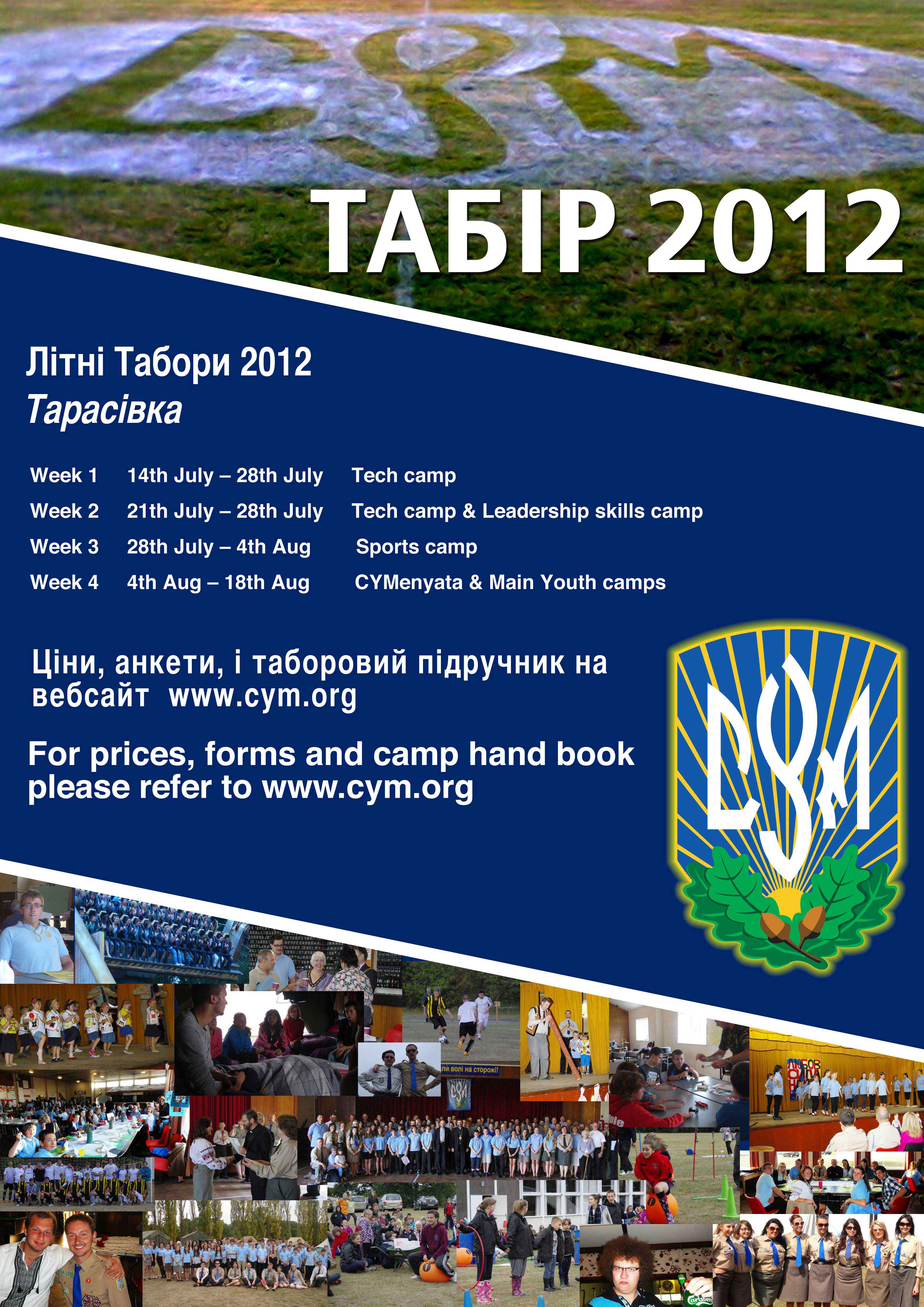 Summer Camp Registration forms.
---
Christ is Born! Praise Him!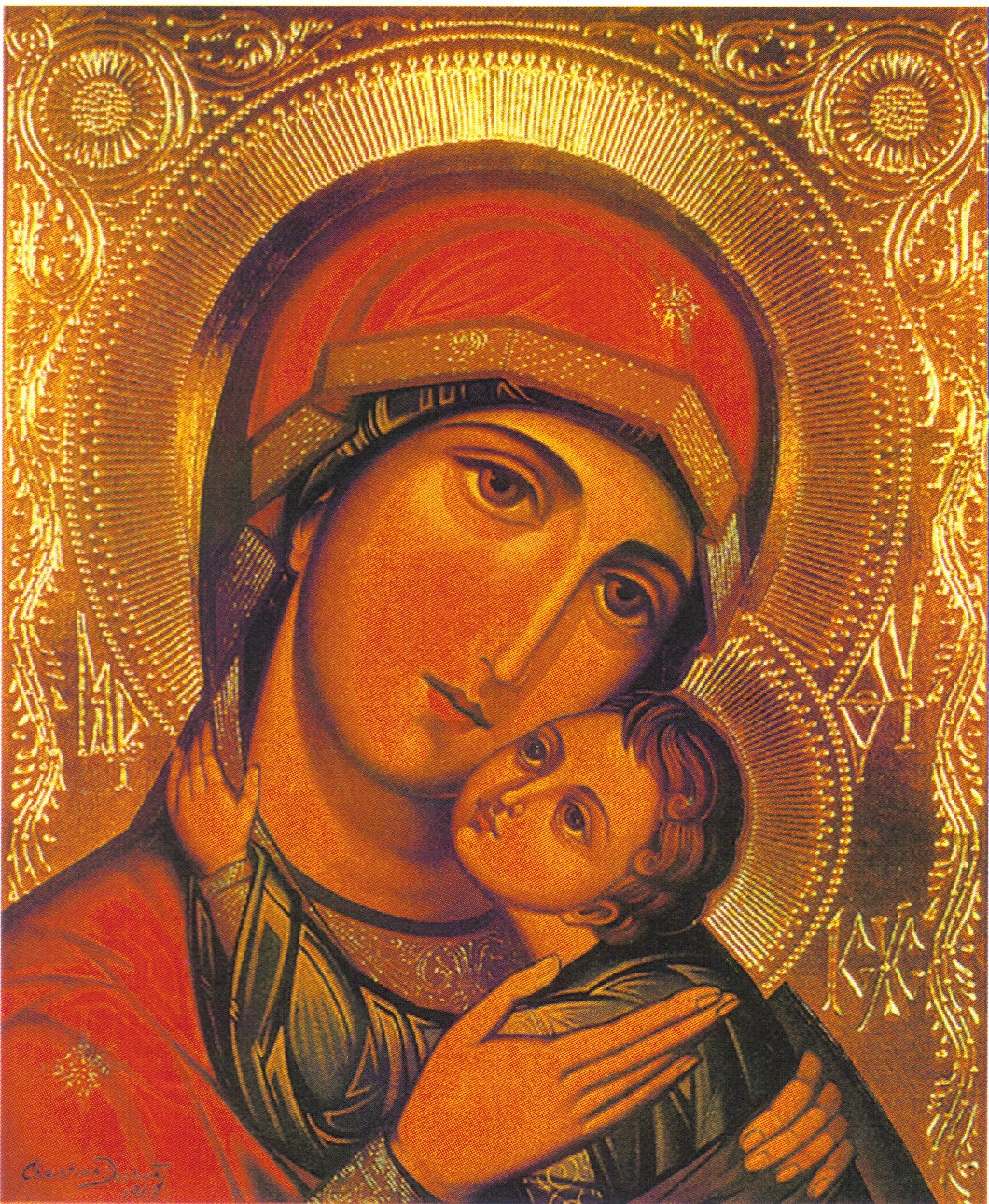 Wishing you a Merry Christmas and a Happy New year!
---
For older stories please check the Archives