Stepan Bandera Visits Sydney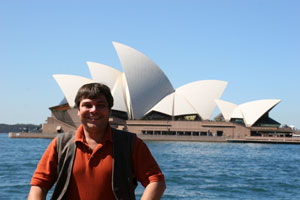 On the evening of 12 September, 2009, a youth gathering was held with Stepan Bandera, at the Ukrainian Youth Hall in Sydney. Over 30 people attended the gathering, with the majority being active members of the Ukrainian Youth Association (UYA) or Plast.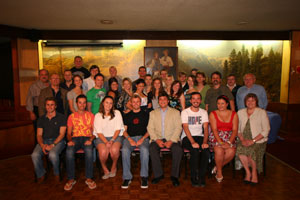 During the official part of the evening, Stepan Bandera spoke of the importance for youth from the Diaspora to visit Ukraine and speak with youth in Ukraine about life in Australia, and even to experience life in Ukraine by living and working there for a period of time.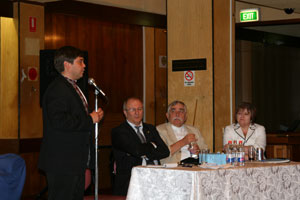 However, he also stated that youth can play a vital role in Australia as well, by lobbying local politicians about various matters of importance in Ukraine and their recognition in Australia, for example, the Holodomor of 1932-33. Additionally, raising awareness about Ukrainian issues can be done less formally by speaking to friends and work colleagues about Ukraine, thereby raising the profile of the great country that we should all be proud of. During his presentation, Stepan Bandera showed images of famous Ukrainians, such as Ruslana and Vitalij and Wolodymyr Klitschko, stating that the whole world now recognises Ukraine due to these and other public figures who are proud to be Ukrainian.