It's hard to believe that an 50 years have passed since the instatement of the CYM-Whippany Branch. We hope you will join us in celebrating this momentous occasion, which will officially take place on June 7, 2003.
However, in order to help raise funds for our tenth anniversary banquet and zabava, we are selling a cookbook full of our members' favorite recipes.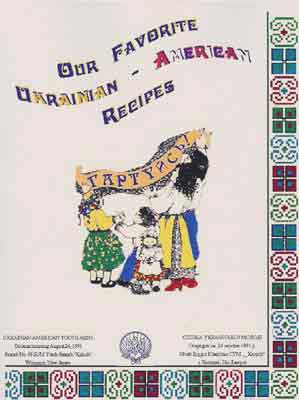 The cost of this cookbook is an affordable $15 plus a $5 shipping and handling fee. If you are interested, please send your name and address with a check made out to the "Ukrainian American Youth Association", to:
CYM Cookbook
PO Box 859
Denville, NJ 07834
The book includes 117 pages filled with Ukrainian favorites, several helpful hints, and traditional, as well as unique, American recipes.
Here is a sample of one of the many excellent recipes found in this book: