CYM Philadelphia visits Shevchenko Monument in Washington, D.C.
On November 18, 2001, thirty-four members of the CYM branch in Philadelphia (named after the Ukrainian Insurgent Army - UPA) boarded a bus at 7:00 AM for a trip to Washington, D.C. The goal of the visit to the nation's capital was to give our yunatstvo an opportunity to see the Taras Shevchenko monument and to pay their respects to the Great bard by helping to clean up the area surrounding the site. Most of our younger members have never seen the monument, which was a gathering point for many demonstrations in the 70's and 80's.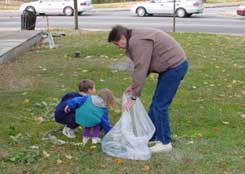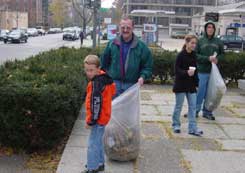 Upon arriving at the monument, we met with representatives of the National Park Service and got to work cleaning up refuse in the park surrounding the statue. By the time we were done, we had collected almost 20 bags of trash!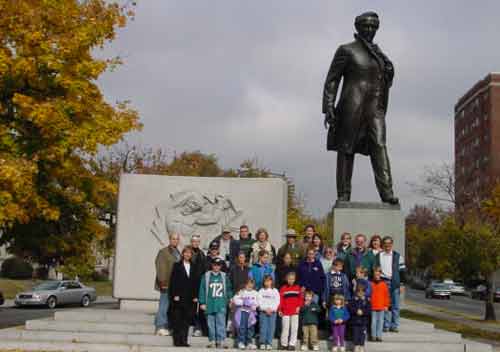 We gathered by the statue of Taras Shevchenko for a group picture and then we were on our way to the Smithsonian Museum. After spending the rest of the day at the Smitshonian, we packed into the bus for the trip home.
On the way back to the highway we had the opportunity to drive by the Pentagon, where we witnessed the aftermath of the destruction caused by the terrorist attack on September 11th.
For our efforts, our Oseredok received a thank you letter from the National Park Service as well as a certificate which we now proudly display in the Ukrainian Educational and Cultural Centers.
We encourage other Oseredky to take some time and plan a trip for their members so that they too can visit the Taras Shevchenko monument and the Washington, DC area.
Myron Soltys