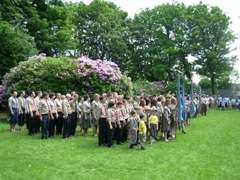 Members of the Ukrainian Youth Association always prepare for the regional rally with overwhelming anticipation. A chance to show their competences in dancing, singing, reciting poems and to compete for the chance progress to the next stage of the competition, to perform at Tarasivka at this year's National Rally. This year's UYA Northern Regional Rally took place in Bradford on 9 June 2007. Over 300 members attended the event.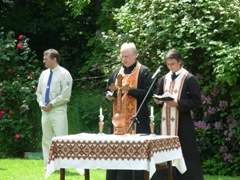 The Rally started with a mass, read by Reverend Father Ivo Khomyak and Very Reverend Bohdan Matviychuk. Katrusia Prodywus (Bradford branch) read out the official decree. The official part of the day finished with an official march, the young members representing their branches.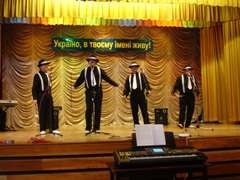 Afterwards everyone was invited to watch the concert, the competitive part of the rally, were UYA performing groups (dance ensembles, choirs, poem readers and others) competed for a place at this years National Rally. Yuliya Chymera was the master of ceremonies.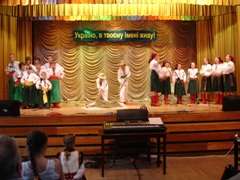 The competition was judged by a panel made up of members from various branches. The judges were Volodymyr Szlachetko (head of the jury), Natalka Kaniuka (Bolton), Maria Kopczyk (Rochdale), Volodymyr Mateshko (Stockport), Myroslav Pilak (Bradford), Natalia Smachylo (Manchester) and Wasyl Jarega (Ashton).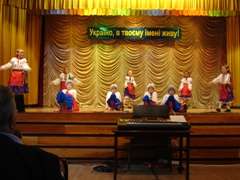 Over the course of a couple of hours, participants in various performance categories demonstrated their abilities in singing, national folk dances, entertaining those present and making their parents proud.

Eventually when the decisions were made and the points distributed, the head of the judges announced the winners. The best performers now have the incredible opportunity to represent their branches at a National level.

The evening was completed by a zabava. The groups "Chervona Kalyna" and "Yarema" performed ensuring the zabava was unforgettable.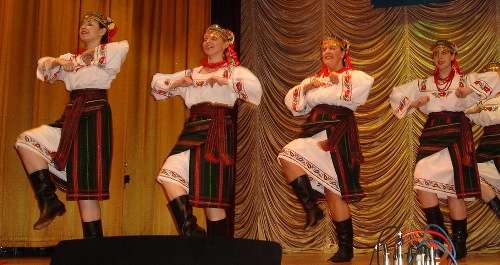 Don't miss a fantastic opportunity to follow the battle of the contestants and support you branch representative at the National Rally.



Photographs by Yuliya Chymera and Ewhen Kochan