St. Valentines Day

St. Valentine's day (14th February) is a day when those in love, express their feelings through cards and gifts, it's a day when the world turns only for them and nothing flusters their hearts because those in love are made for each other.

This festival is symbolized by a red heart, which represents closeness, support, friendship and itself is a symbol of unsuppressed love! This festival is often long awaited by young Ukrainians.

This day is special, on this day many hearts unite, often forever. Statistics show that marriages double around the week of St. Valentines day.

It is said about the day of those in love "His Craze charms those who are single and without love in their hearts".

For the young hearts that find themselves in search of their ideal match, and even for those not looking, who knows maybe St. Valentine's day will bring you love and warmth in your soul.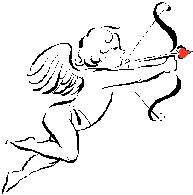 For those hearts that have already found their match who Cupid has already united, appreciate your love, cherish it as your most valuable treasure and protect your love. Tell your partner you love them, because that feeling is incomparable to anything on earth.

Love, because you deserve it.

With love,

Your editor.


Written by Olena Lysenko
Translated by Martyn Chymera