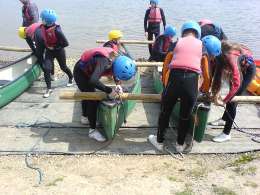 This years mini weekend was probably the most enjoyable, where a very friendly atmosphere was created despite a small number of attendees. The miniweekend too place during the May Day Bank Holiday (4-7 May).

As only 14 youths & 10 young adults from Ashton (3), Derby (8), Manchester (9) , Rochdale (1) & Stockport (3) attended, this year everyone stayed in the same building, the "Barrack Sumenyata," this helped to create a family atmosphere.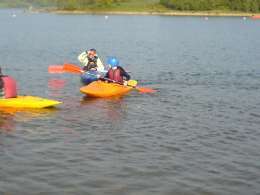 Saturday May 5th was spent on Carsington Water in the warm sunshine and blue skies doing water sport activities. In the morning all the youths were divided into 2 groups of 7 and enjoyed themselves Raft Building and racing on the reservoir testing their rafts. After lunch 12 of the youths went sailing and 2 youngest went kayaking. A great day had by all because not only was the weather fantastic for the time of the year, the 6 adults present decided to go cycling around the reservoir cycle path.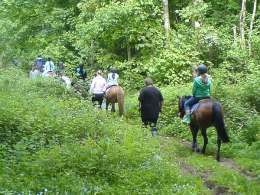 On the Sunday morning 6th May there were optional activities of Horse Riding or Bike Riding. Six youths & adults went horse riding in Scropton trekking through the forest and woodlands area whilst the rest went Bike riding from Tarasivka to Breedon-on-the Hill and back. After lunch a trip was organised to Snowdome in Tamworth where the youths had a go at Ice Skating, Tobogganing and Tubing in true wintry conditions. After they all warmed themselves up they ate and relaxed in the restaurant/bar area.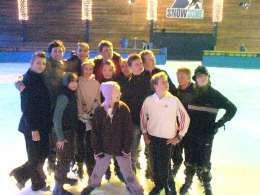 A big thank you needs to be mentioned for Maria Kopczyk & Teresa Pszenyczniak for providing us with excellent and tasty meals throughout the weekend. Thanks also go to Oleh Pszenyczniak for his organisational skills and preparation and to the parents for helping throughout the weekend.