2006 Summer Camps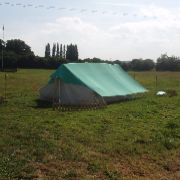 This year, 2006, 5 weeks of Ukrainian Youth Association summer camps took place at Tarasivka, Derbyshire. During these 5 weeks children and adults enjoyed a summer containing song, dance, sport and entertainment.

This year's summer schedule at Tarasivka was hectic:
14th – 29th July Technical camp
23rd – 29th July Leadership skills camp
29th July – 12th August Educational-Recreational camp
29th July – 12th August "Sumeniata" camp
12th – 19th August Sports Camp



The objectives of Technical were to prepare Tarasivka for the forthcoming summer camps. Everything was prepared including tents for the children, the dinning area, the kitchen and everything required for the summer camps to run smoothly.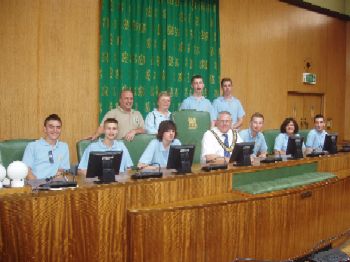 The leadership camp which took place for a week from the 23rd July 2006 was targeted at the young adults of the Ukrainian Youth Association. The program was designed to prepare the future educators and leaders of the Association, both at national and local level. Participants engaged in a theoretical and practical program. During the week the topics including knowledge of the Ukrainian Youth Association, history and anniversaries celebrated in 2006, techniques and lessons as well as practical camping skills were covered. During the leadership skills camp the participants gained knowledge and confidence.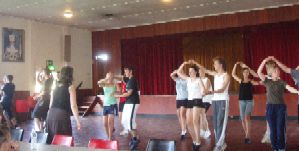 Educational Recreational camp included various outdoor activities in which the younger and older sumivtsi took part. These activities included horse riding, archery, mountain climbing, white water rafting and many other activities. The camp gave many of the participants an opportunity to attempt activities they'd never tried before.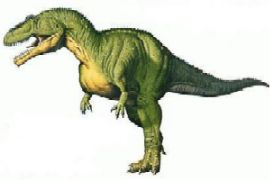 This years sumeniata camp adopted the theme of "Dinosaurs". In between having fun the youngest group of sumivtsi learnt about dinosaurs and the dinosaur era. The youngster also engaged in cultural activities, including traditional Ukrainian dancing, singing and poetry. During the busy schedule the young children had the opportunity to burn off their excess energy during their visit to Twinlakes park, Peak District National Park.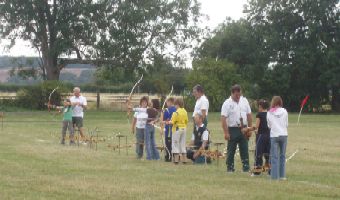 5 weeks of summer camps at Tarasivka where concluded with a week of sports camp. The week of sport for older children included football, canoeing, horse riding, cricket, karate, netball, hockey and many other sports. The week included a visit to the peak district. The week was filled with activities, no one could complain of being bored.

Everyone thoroughly enjoyed their vacation at Tarasivka, enjoying the vast range of activities and the opportunity to relax.The summer camps of 2006 were very enjoyable and beneficial for the children as well as the adults involved. We invite those who are keen and enthusiastic to join the summer camps in 2007.




Written by Yuliya Chymera
Translated by Martyn Chymera