Annual General Meeting UYA Branch in Coventry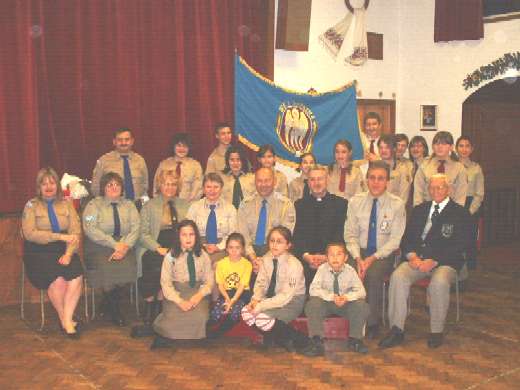 The 57th Annual General Meeting for the Coventry UYA branch took place on Sunday 20th November 2005. The chairman of the UYA in Great Britain, Bohdan Prychidnyj attended as the National Committee's delegate. 40 members attended the meeting, including young members, instructors, guests and heads of sister organisations.

The meeting was chaired by Father David Senyk and Maria Dzula acted as secretary. Every member of the committee reported on the years work and activities. It was reported that the Coventry branch had attended all UYA National events and was represented at various events outside the Ukrainian community. The branch continues to hold dancing lessons on Friday nights with UYA classes every Saturday.

In the proceeding year, 16 younger branch members had successfully completed UYA exams at various levels, including levels I, II and III for molodshi (under 12) and level I for starshi (12-18). A team from Coventry took part in the national football competition in Derby.

During the meeting, Bohdan Prychidnyj congratulated the branch for its work. He acknowledged the instructors who helped the younger members successfully complete the UYA exams. Maria Dzula was re-elected as chair of the branch for the 7th year. Marian Kosmirak, Mykola Dzula, Anna Matwyjiwska along with her daughter Myroslava Matwyjiwska were elected as committee members.