A Visit from St Nicholas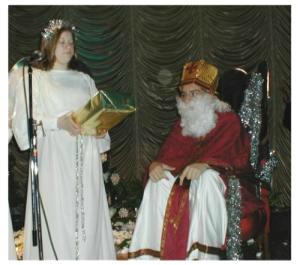 On the evening of Sunday 21st December, the Ukrainian community in Bradford received a visit from St Nicholas.

The evening began with the youth members of CYM paying homage to St Nicholas. They sang two songs: "Soon it will be Christmas" and " The Bearded St Nicholas" and then sumivka Katrusia Prodywus recited a poem.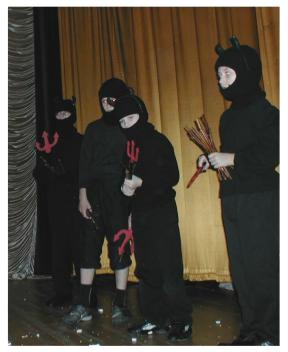 All the young sumivti then performed a play entitled "St Nicholas Is Coming". The play was set in a forest, where a group of girls had lost their way home after an afternoon of sledging. They were entertained by dancing snowflakes and then the girls were led by a group of angels to greet St Nicholas. On their departure, the evil devils entered the stage. Having overheard the children and the angels, their plan was to influence more school children to misbehave. But the Archangel Gabriel, who had been waiting in the wings, banished the devils and reassured the audience that St Nicholas was on his way and not only this, but all the angels in heaven were praying that he would deliver presents for even the naughty children.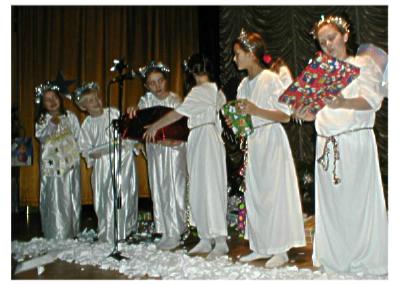 As if on cue, St Nicholas arrived in the hall and was escorted down the central aisle up to the stage by the angels, where for the rest of the evening he handed out presents to all the children in Bradford's Ukrainian Community.