A Celebration of Independence
and a Carol Concert


On Sunday 29th January a Celebration of Independence and a Carol Concert were held in Bradford. This year the event was organised by CYM.

The leader of our oseredok, druh Stefan Jarockyj, acted as compere for the evening. The independence celebrations were started by podruha Natalka Pylak, who read an essay charting the history of Ukraine's struggle for independence. This was followed by songs from both the children of the Ukrainian School and the ladies choir in Bradford.

The carol concert began with the children from the Ukrainian School in Bradford and CYM performing a musical sketch "The Magical Christmas Tree". Following this the bandurists played a carol, with vocal accompaniment from female sumivti, and to finish, the mixed choir performed four traditional carols.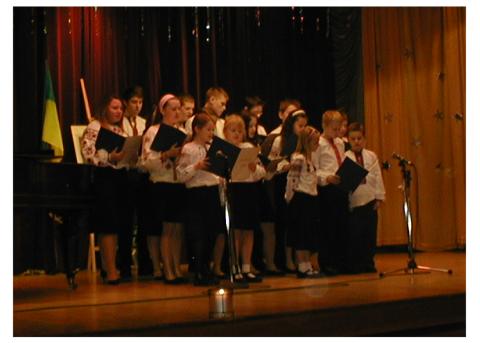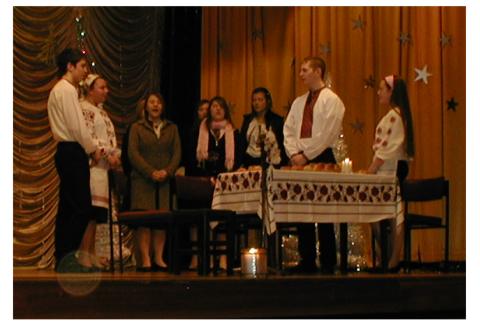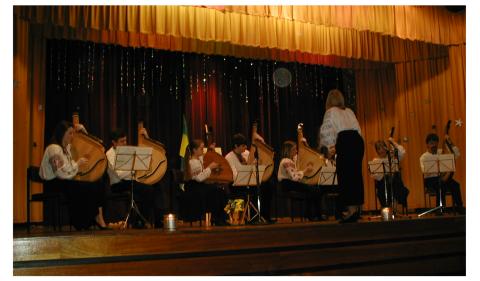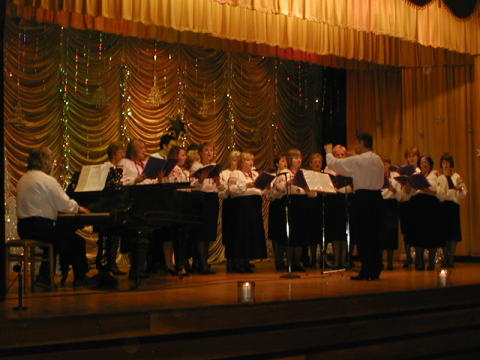 Sumivti Commemorate Kruty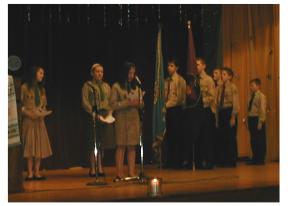 On Sunday 29th January, sumivti and the Ukrainian community in Bradford recalled the events which took place at the Battle of Kruty on 29th January 1918. Sumivka Anna Danylczuk read the order and younger sumivti recited poems appropriate to the occasion. To conclude the commemoration, a wreath of flowers was laid on a symbolic grave, in memory of the 300 Ukrainian students who died at the Battle of Kruty, whilst defending the honour of their country.