National CYM 5-a-side Football Competition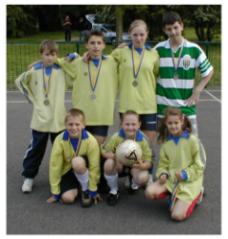 The National CYM 5-a-side football competition took place at Tarasivka, Derby, on 26th May 2003. Bradford entered two teams, one Under 13s team and one aged 13-17. Expectations for the Under 13s team were not high, but thankfully they rose to the occasion, particularly the older members of the Under 13s, who guided the younger members through their first tournament. 8 games were played, 5 won, 2 drawn and 1 lost, resulting in a 2nd place finish in the league. The Cup was snatched from them in the last minute of the very last game!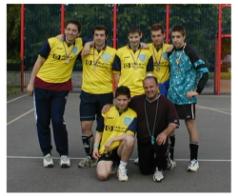 The 13-17 league only had 4 teams. It was a tough competition. The Bradford team played 6 games, winning 3 and drawing 3 and only finished 2nd in the league! Bradford were magnificent in their efforts, despite the rough treatment handed out by the eventual winners of the league. This is something we hope will be eradicated by the time the next tournament comes around, as it only serves to anger and disappoint those teams who enter and play in the competition in the spirit intended by the organisers.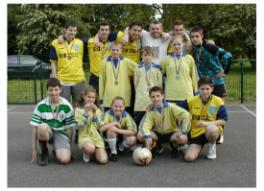 To end on a lighter note, coach Alan Lee was delighted with the performance of the sumivti from Bradford. In summary, both teams put in a great effort. Well done!!