Nottingham win National 5-a side Tournament again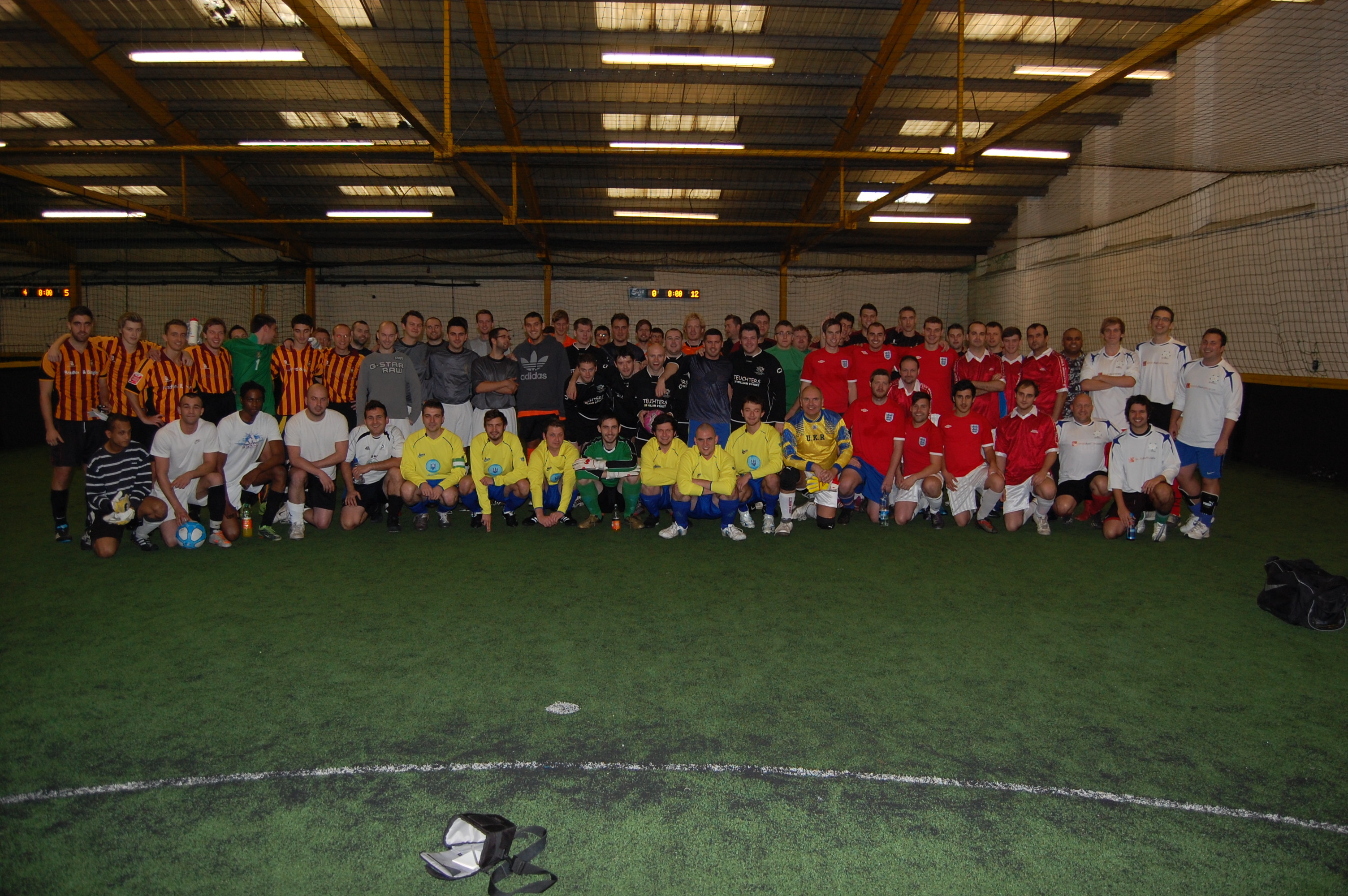 The 11 teams competing for the top prize were split into 2 groups during a draw the previous evening. The draw almost inevitably threw up a group of death, with hosts Bradford A, being joined by the previous years finalists Stockport A, holders Nottingham and a fancied Scotland side, as well as the never to be underestimated Huddersfield A and Bradford C. While Group B matched Bradford A, Stockport B, Huddersfield B, Derby and new comers UK Ukrainian Sports Supporters Group. Each team played each other twice, with the top 2 teams in each group progressing into the knock out stages.

Group A was topped by an unbeaten Bradford A for whom Michael Holinski and Slawko Demchuck were enjoying a rich vein of form in front of goal. Second place went to Nottingham although they left it late. Needing all 3 points in their final game against Scotland, a late late goal was required to gain the 2-1 victory which allowed them to sneak into 2nd place above a Stockport A side, who boasted the tournaments best attack, joint best defence and an unbeaten record.
Bradford B ensured Bradford enjoyed a clean sweep by topping Group B. In a group of twists and turns, with all teams capable of taking points from each other, it was Derbys' fire power which helped them follow Bradford B into the semi-final line-up. Topping both groups meant the Bradford teams avoided each other in the semi-finals and set up the prospect of an all Bradford final. This seemed even more likely after Bradford A booked their place in the final with a confident 2-0 victory over Derby. Nottingham however had other ideas, and proved there capabilities in hard fought 4-2 victory over Bradford B. After a day of high quality football played at the usual high tempo and competitive spirit which has made the National 5-aside tournament a highlight of the CYM calendar in the UK, it was down to Bradford A and Nottingham to fight it out for the right to be named 2011 Champions. John Hickling gave Nottingham an early lead, although this was quickly cancelled out. It seemed the next goal would be decisive and so it proved, Hicklings second goal to make it 2-1 meant Bradford had to chase the game, and were punished further by some clinical counter attacking football as Nottingham ran out 4-1 winners and again took the honours. The days football was followed by fabulous evening featuring Fialka, Bootscrapers and headliners The Ukrainians at the Ukrainian Club in Bradford. The presentation of the winners and runners up, as well Player of the Tournament – Nottinghams goalkeeper Cloughie were made during the gig.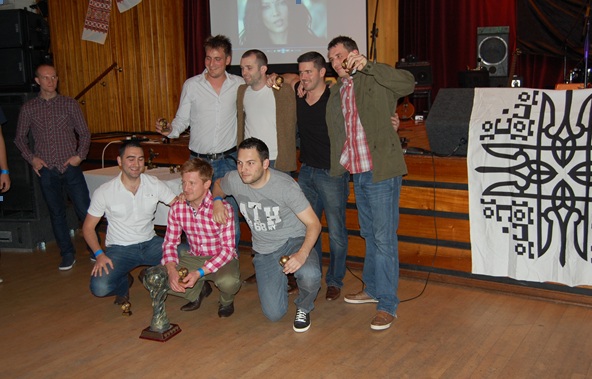 CYM Bradford would like to thank all the teams for making the tournament the success it was, and special thanks to Andy Chymera, Andy Matezsko and Richard Amis for officiating. The members of the kitchen staff deserve special praise for serving up a treat of a post match meal for all competitors. Bring on next years tournament!