Canadian UYA Camps for 2009!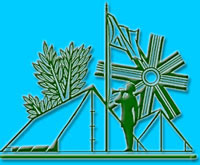 On this site, you'll find answers to your questions about the various summer camps taking place accross Canada. Check the summer calendar, download all the forms you'll need to register for camp, and read all about this year's camping schedule...
---
Late breaking news, updates and new information about each camp will be
posted on this site as it becomes available, so check back here often!
For more information about the various summer camps Contact Us
---
Weselka (Toronto - Ontario)
Camp
Age
Starts
Ends
All-Canadian Vyshkilnyj
15-18
Sunday, July 19
Saturday, August 1
Vykhovno-Vidpochynkovyj
(max. 100 campers)
7 - 12
Sunday, June 28
Saturday, July 18
Day Camp
(Monday to Friday)
5 - 7
Monday, June 29
Friday, July 3
Monday, July 6
Friday, July 10
Monday, July 13
Friday, July 17
Monday, July 20
Friday, July 24
Monday, July 27
Friday, July 31
Starsho-Yunatskyj
13 - 15
Sunday, August 2
Saturday, August 15
Holubyne Ozero (Alberta)
Camp
Age
Starts
Ends
Sumenyata
3 - 6
Saturday, July 25
Friday, July 31
Vykhovno-Vidpochynkovyj
7 - 15
Sunday, July 19
Friday, July 31
Ukrainskyj Park (Winnipeg - Manitoba)
Camp
Age
Starts
Ends
Vykhovno-Vidpochynkovyj
Molodshe-Yunatstvo
6 - 12
Wednesday, July 1
Sunday, July 12