Summer Camps 2005
---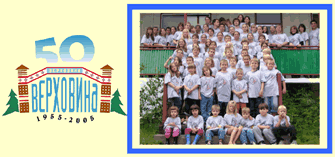 ---
Happy 50th Birthday Werchowyna! - Camp has started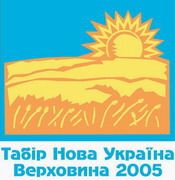 This year's Vyhovno-Vidpochynkovyj and Sumeniata camp, named "Nova Ukraina", started on Saturday, July 2nd 2005.

All the taborovyke were brimming with excitement as another fun camp has started.

Come back often to look at their adventures during tabir.

Canadian Starsho-Unatskyj Camp
This year, our Starsho-Unatskyj camp will take place in western Canada in conjunction with the 100th Anniversary of Alberta and will be available for children 13 to 17 years of age.

The two-week Mandrivnij (hiking) Camp will take place from the July 17th – 31st 2005 at Holubyne Ozero oselia in Edmonton.