UAYA Philadelphia Branch welcomes
His Beatitude Sviatoslav Shevchuk!
November 12-13, 2011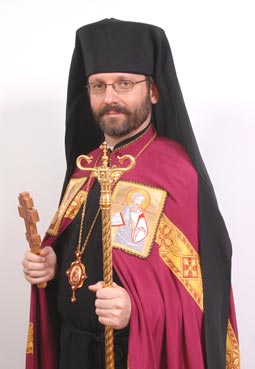 On November 12-13, 2011, His Beatitude Sviatoslav Shevchuk, Patriarch of the Ukrainian Catholic Church, visited Philadelphia.

On Saturday, November 12, after visiting the students of the Ukrainian Heritage School, several Executive Board members of the UAYA Philadelphia Branch (named in honor of the Ukrainian Insurgent Army) had the opportunity to welcome and meet His Beatitude as well as present Him with two gifts.

On Sunday, November 13, the Philadelphia Branch (along with several representatives of the Passaic, Baltimore, and Rochester Branches) attended the Patriarchal Divine Liturgy celebrated by His Beatitude, several bishops, and 30 priests. This historic Divine Liturgy was held at the Ukrainian Catholic Cathedral of the Immaculate Conception in Philadelphia.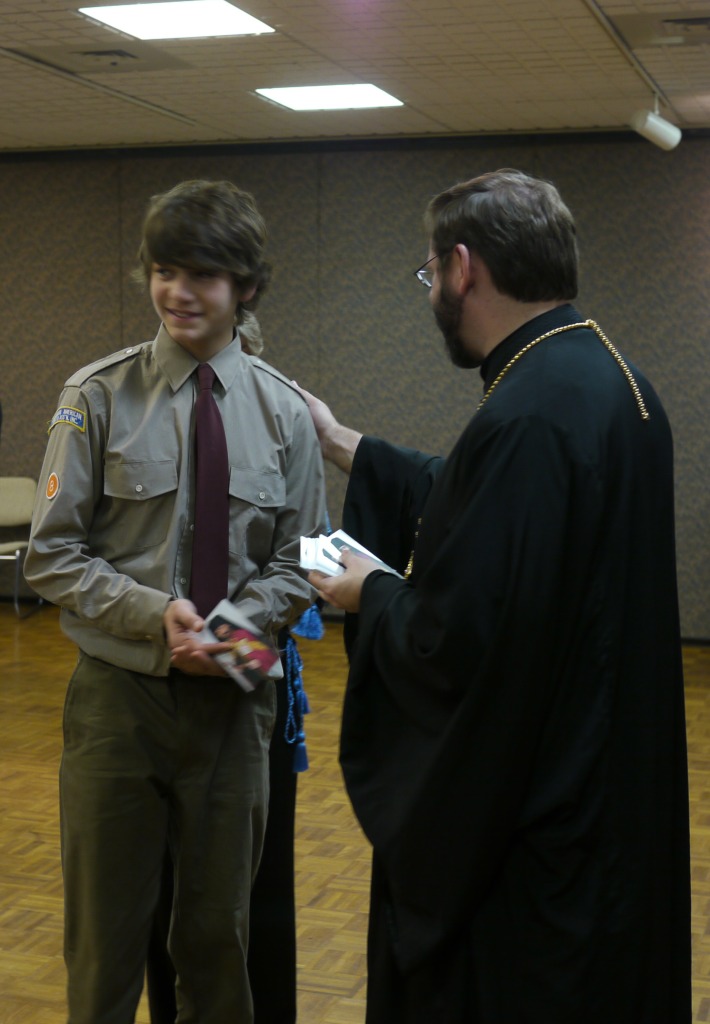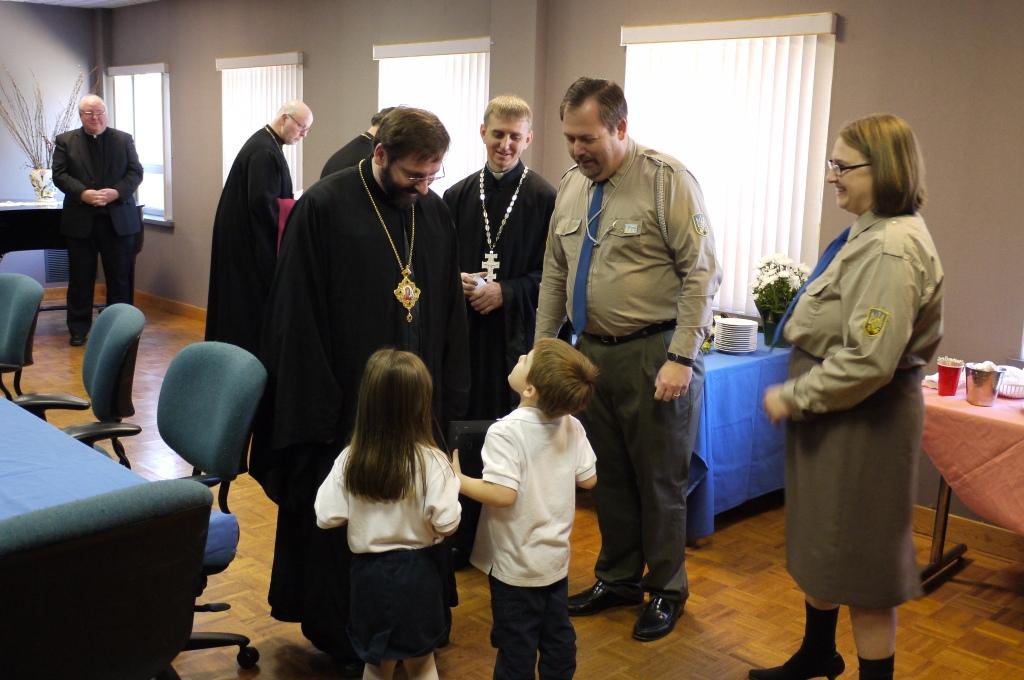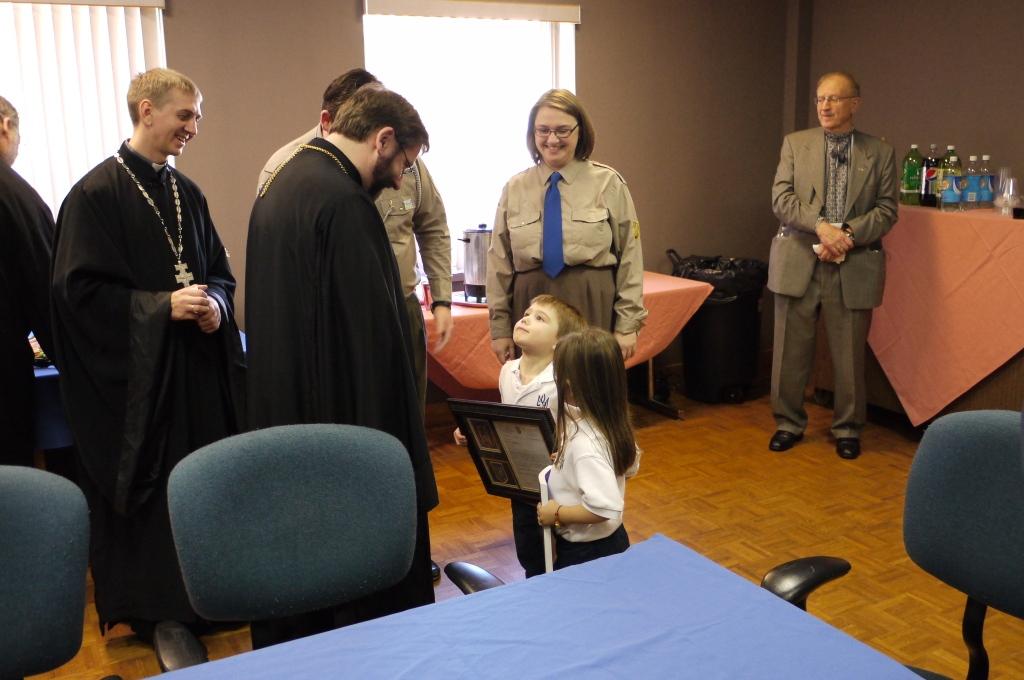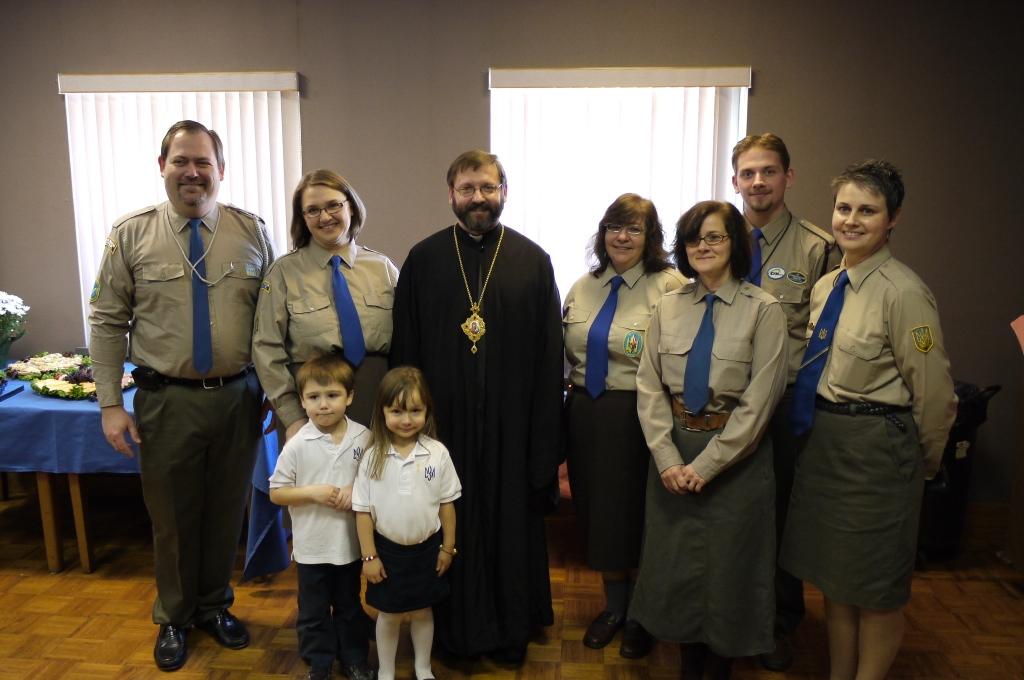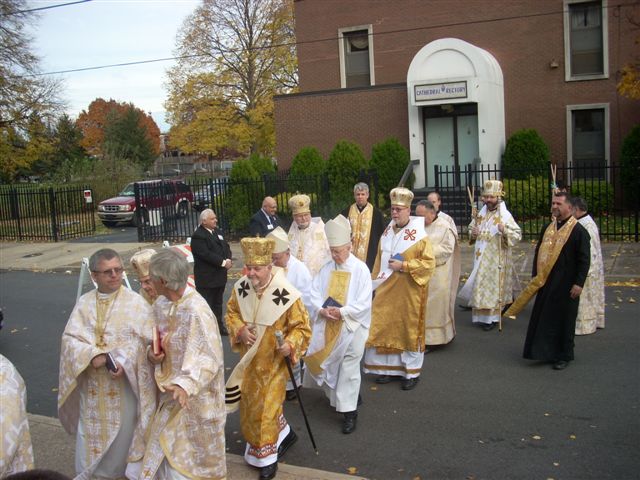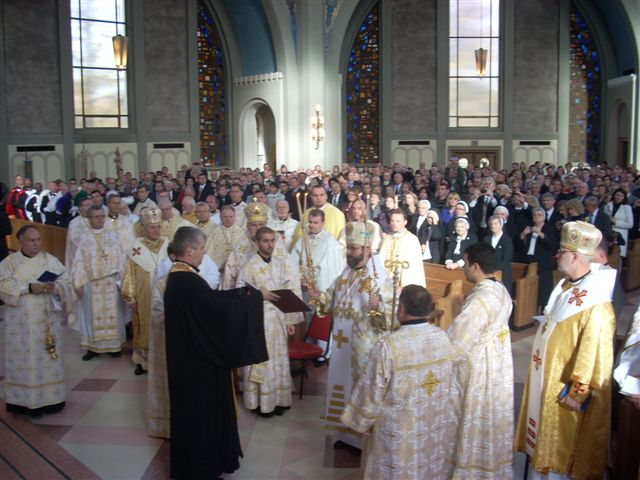 Pictures 1 | Pictures 2