« Song of Ukraine »
---
The theme of this year's Tabir Sumeniat in Ellenville was Pisnya Ukriany, or Song of Ukraine. Over 50 participants, ages 4 and 5, enjoyed numerous activites throughout the two week program. Events included water games; a hike to oselia's richka (river) where a nature-based scavanger hunt awaited younger campers and a terenova hra challenged older kids; an indoor Winter Olympics complete with bobsled races and an ice skating competition (yes, we realize this was a summer camp); a field trip to a local farm to pick corn and blueberries as well as to feed the animals; culinary arts, featuring varenyky-making and ice cream making, with the cooperation of the dear kitchen staff; and lots, lots, lots more!
---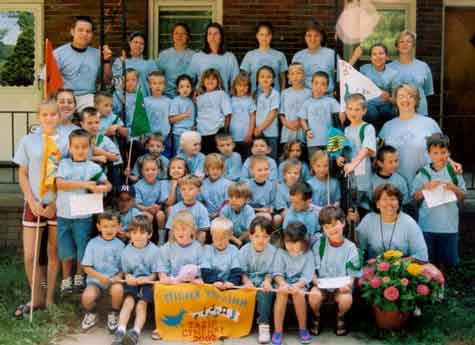 ---
Ukrainian musicians...
---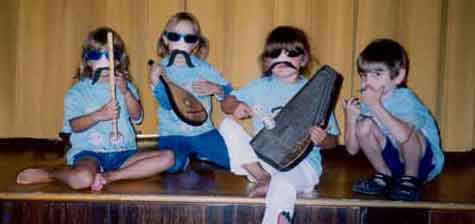 ---
Parachuting in Ellenville
---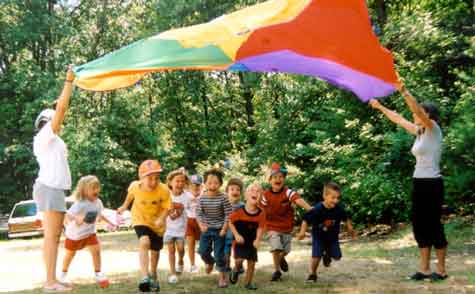 ---
The Blue Room
---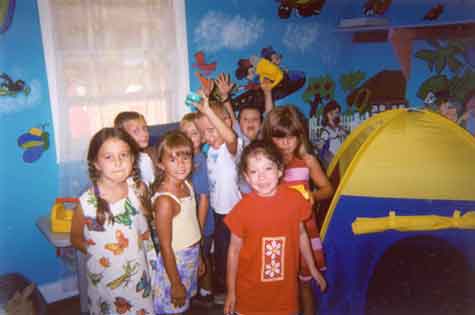 ---
Our Vykhovnyky:
Darka Horbachevskyj (Komendant)
Oksana Bartkiw
Khrystia Bihun
Oksana Bodnar
Chrystia Fedorijchuk
Darka Hryckowian
Halyna Shepko
Marianka Wasylyk

---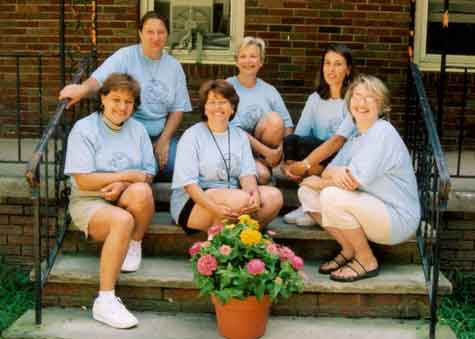 ---
Pillow Fight!!! A night in tabir with the "big kids"...
---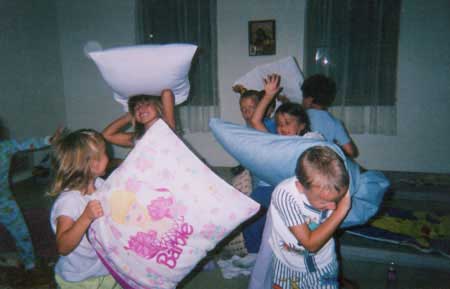 ---
"V Horu Prapory"
---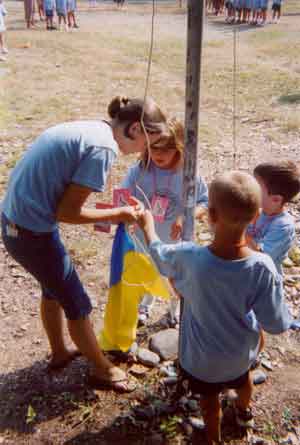 ---