Sailing Camp 2009
Interest Survey

Krajova Uprava is contemplating organizing a new summer camp experience for Starshe Yunatstvo – a Sailing Camp which offers exciting opportunities to learn the sport of sailing, develop new friendships, build teamwork skills and discover new places.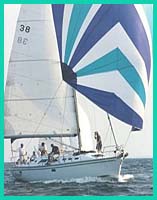 Logistics being considered:
Location: the Chesapeake Bay, near Washington D.C.
Date: First half of August 2009
Duration: Sunday through Saturday
Approximate cost: around $750
Program:
Learning Sailing basics
Hands on experience on sailboats
Themed visits to nearby sailing-oriented towns
Built around the traditional CYM camping program
---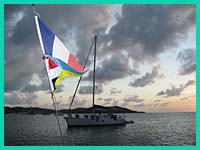 INTEREST QUESTIONNAIRE:
Would Starshe Yunatstvo in your oseredok be interested?

If so, how many participants do you feel might attend from your oseredok? What are their ages?

KY CYM will need to staff this tabir with sailing instructors. Do any Druzhynnyky in your oseredok that have experience sailing? We'd appreciate contact info!

KY CYM will need to staff this tabir with Vykhovnyky as well. Would any Vykhovnyky from your oseredok be interested in attending Sailing Camp?
---
Please send us your feedback, and your answers to these questions – email: sailing@cym.org