Plenum CYM- Cleveland
October 27 - 28, 2007
On Saturday and Sunday, October 27th and 28th, 2007 representatives from Ukrainian Youth Association (CYM) branches throughout the United States convened for a plenum at the Cleveland CYM Building in Parma, Ohio. Bohdan Harhaj, the Holova of the CYM National Board in the United States opened Saturday's sessions by welcoming the 50 participants. He and Andrij Bihun, the Bulavnyj of the CYM National Board in the United States then presented a general overview of the status of the CYM National Board including its financial report and the status of the CYM branches and of the regional CYM camp resorts in the United States. A discussion session followed and allowed the National Board to address the issues that were raised by the branch representatives.
Roman Kozicky and Chrystia Weresczak, the eastern and western regional U.S.A. coordinators for the CYM National Board respectively, moderated the first Saturday session which addressed the question of what is the primary goal of CYM. Yurij Symchyk and Lesia Harhaj moderated the second session which addressed the issue of how to keep the college age members active in CYM and in the Ukrainian diaspora. Both sessions were followed by lively discussions and a healthy exchange of ideas. The Saturday session ended with a vechirka hosted by Cleveland CYM and its Hosting Committee Holova, Ihor Diaczun.
On Sunday, the CYM Plenum participants took part in the Divine Liturgy at the Cathedral of the Ukrainian Catholic Eparchy of Saint Josaphat of Parma, Ohio. During the opening session on Sunday, Holava Bohdan Harhaj conducted an open forum which allowed each CYM branch the opportunity to present problems specific to their region and within CYM in general. A wide variety of problems and constructive criticisms were presented. The detrimental effects of assimilation, competition with extracurricular school and other recreational activities and parental apathy were some of the greatest obstacles encountered by many in the CYM leadership. Several approaches to these mutual problems were discussed.
Olenka Halkowicz and Marijka Polisczuk, the Holovni Vychovnychi ( Co-Directors of Education) for the CYM National Board moderated the final session which addressed issues in the education of the youth members of CYM. After presenting their views, Olenka and Marijka conducted a youth education workshop which opened another lively discussion.
Bohdan Harhaj closed the very successful plenum by thanking the members of the Cleveland CYM Hosting Committee for their work and all of the representatives for their participation.
Orest Kozicky M.D.
Press Secretary CYM National Board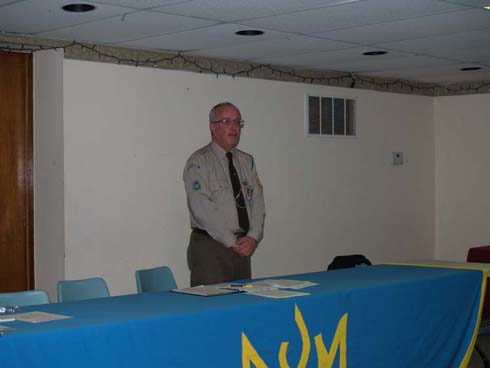 Holova, druh Bohdan Harhaj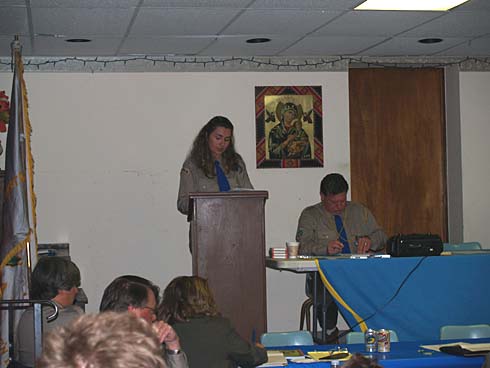 pod. Marijka Poliszczuk, KY Vychovna Rada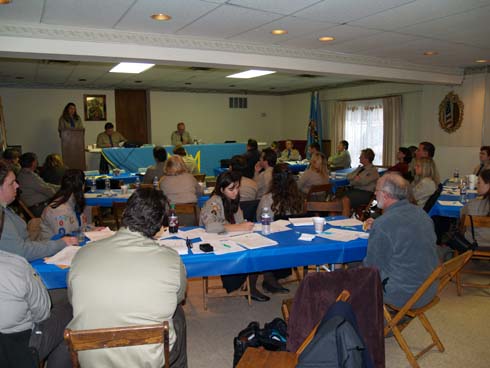 &nbsp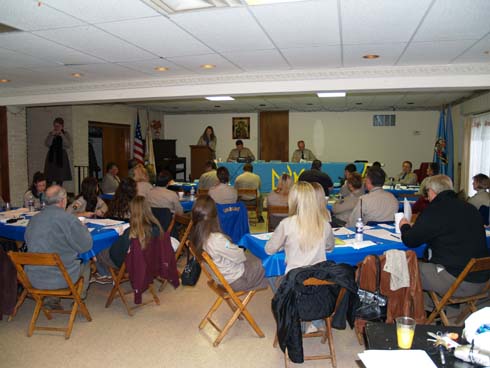 &nbsp