XXVII TRIENNIAL GENERAL MEETING
OF THE
UKRAINIAN YOUTH ASSOCIATION OF CANADA
---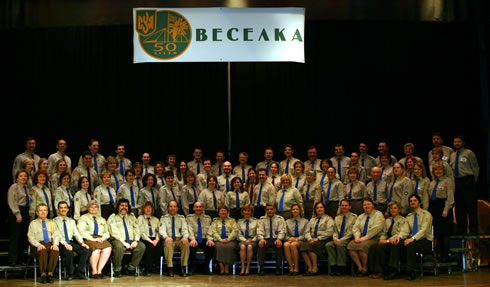 The Ukrainian Youth Association of Canada held its XXVII Triennial General Meeting from Friday, March 5 to Sunday, March 7, 2004 at the Ukrainian Cultural Centre in Toronto. 74 delegates participated in the Triennial General Meeting representing 10 Branches across Canada.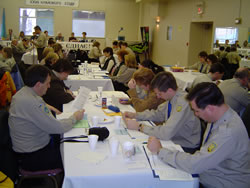 The many sessions yielded concrete action plans on the following topics: maintaining Ukrainian identity; continuing education of youth counsellors; educational material development; preserving the Ukrainian language; camp programs; cooperation between Branches; program development for 'druzhynnyky'; integration of new Canadians and communication.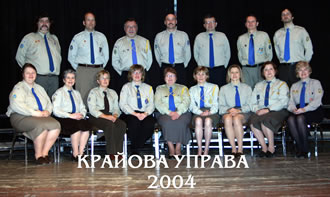 As President of the new National Executive the delegates elected Irene Jendzjowsky from Edmonton. For the past two terms this position was held by Helen Holowka from Montreal.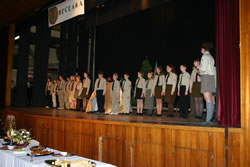 In conjunction with the XXVII General Meeting the Association celebrated the golden jubilee of its camp 'Weselka' near Acton, Ontario, commemorating the 50th anniversary with a unique and successful banquet.






---