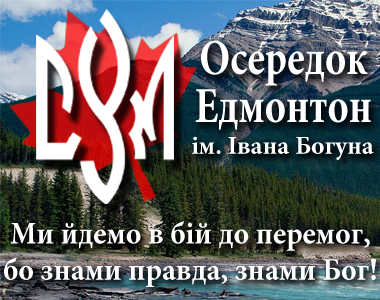 Welcome to CYM Edmonton.

This site is where you will find information about Edmonton's CYM oseredok. Use the links at top to navigate.

---

We will be taking part in the Divine Liturgy on Sunday, September 16 at St. George's Parish. Youth is required to meet at the church at 9:15am in their CYM uniforms.
Attention all members of CYM Edmonton! Please join us for our 2012 Barbecue at Cardiff Park on Sunday, September 16th at 11:30am.
Lunch will be served at 12:00pm, following lunch there will be various activities set up for the our children. We look forward to seeing all current CYM members. We also invite any new or potential new members to attend the BBQ. RSVP by Friday, September 14th to Orysia Boychuk's email: Orysia.boychuk@yahoo.com
- Download Invitation/MAP [PDF]

Our Summer Tabir is taking place from July 15 to July 28 at Pigeon Lake.

The CYM Alberta Raffle was a great success. Congratulations to the winners, and thank you to everyone who supported CYM in Alberta by purchasing a ticket. The final draw took place on April 21, 2012 at the Ukrainian Youth Unity Complex in Edmonton, AB.
1st Prize
$2000 Cash
Nikolay Zhovtiuk - Calgary, AB
2nd Prize
iPhone 4 & Blu-Ray Player ($550 value)
Doug Letwin - St. Albert, AB
3rd Prize
Home Security System ($500 value)
Sister Laura Prokop - Calgary, AB
4th Prize
Edmonton Oilers Time Capsule ($400 value)
Lyn Watamaniuk - Edmonton, AB

CYM Edmonton held its Annual General Meeting on March 3, 2012. Our activities and progress of last year were reviewed, and a new executive was presented. Thank you to the previous executive, best best of luck to all our Sumivtsi this year. You can view the new executive here.
---
Our Oseredok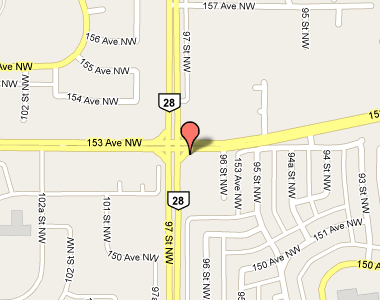 CYM Edmonton meets at 6:30pm on Tuesdays at the Ukrainian Youth Unity Complex, located at 9615 153 Ave. Weekly meetings will resume on Tuesday, September 18, 2012.
Directions...


---