Verchovyna Performs at the Bulldogs Family Day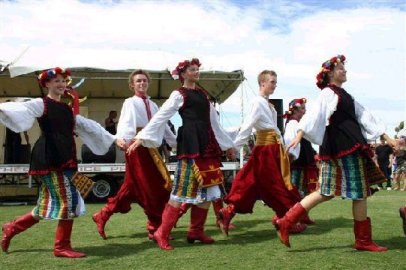 On Sunday the 12th of March, the intermediate group of Verchovyna, CYM dancing ensemble, performed at the AFL Western Bulldogs football club's Family Day in Footscray.
The group performed two dances;'Devyatka' and 'Hopak' which were excellently performed in front of a large crowd of Bulldogs supporters.
Every Intermediate group member enjoyed the welcoming smiles from the community and enjoyed the day.
We all hope that we can come back next year and show off our wonderful talents again.