---
Camp 2010 - Phillip Island

Details of upcoming CYM Camp @ Phillip Island - Dec 2010
* Click for info...
---
Buxton Outdoor Education Centre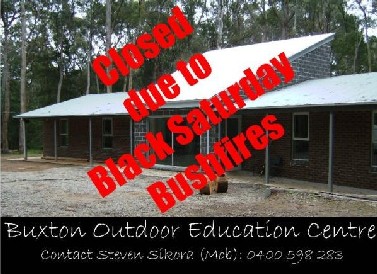 ---
CYM Melbourne in Pictures ...

Want to see photos of recent CYM activities?
Click on the links below:

CYM National Camp (in Sydney) - Dec/Jan 2009-2010


St Michael's Day (Svyato Mykhayila) - November 23, 2009
CYM Melbourne Uprava Planning Day - July 20, 2009
Den' Yunatstva - May 31, 2009
Return to Oselya Karpaty (Bus Trip) - May 30, 2009
Oselya Karpaty Benefit Concert - May 3, 2009
Easter Fun Day for the Kids - Apr 14, 2009
Oselya Karpaty - The Demolition Begins - Mar 30, 2009
AUV Golf Day Fundraiser for Karpaty - Mar 29, 2009
Forgiveness Vespers - Start of lent March 5, 2009
Chervona Ruta Zabava - Feb 28, 2009
CYM Expo - Feb 10, 2009
The destruction at Oselya Karpaty
CYM Tabir Melbourne 2008-2009 - Album 1 (500 photos)
CYM Tabir Melbourne 2008-2009 - Album 2 (212 photos)
Verchovyna & Royovi Christmas Break-up - Dec 2008
Cheremosh Concert - Nov 2008
St Michael's Day - Nov 2008
Verchovyna Concert - Sept 2008
---
Oselya Karpaty Destroyed by Fire
... from these ashes a new dawn will begin ...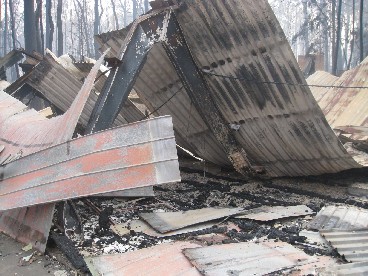 The Board of the Ukrainian Youth Association (CYM) Melbourne with great sadness informs its members, friends and the wider community that we have received confirmation and photos of the destruction of our Oselya in the "Black Saturday" fires that have ravaged Victoria in recent days. We always feared the worst, but remained hopeful, even at time optimistic, that our Oselya was spared. Alas, that was not to be the case. CYM has now launched an appeal to Rebuild Australia's Karpaty, because ...from these ashes a new dawn will begin...
If you can help, please donate to the "Rebuild Australia's Karpaty" fund.
Donations can be made:
— ...via Australia or Internationally

— ...via the United States
---

The Ukrainian Youth Association of Australia in Melbourne would like to thank Dnister Ukrainian Credit Co-Operative for their ongoing support.
www.dnister.com.au
---

Ht. Ivan Mazepa

Oseredok Newsletters
Projects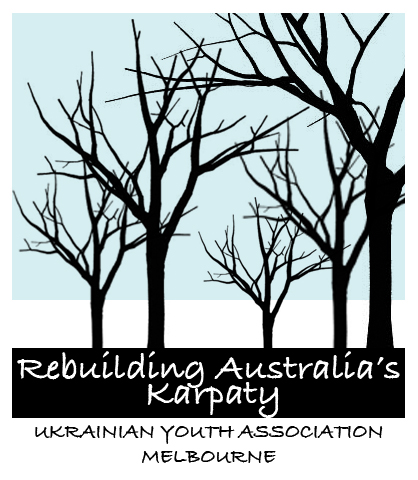 ...coming soon...